Quo vadis BEC?
The conference series "Quo vadis BEC" is specifically targeted to monitoring recent experimental and theoretical advances concerning ultracold atoms (including fermions, of course), to discuss new developments, and to identify furure directions of research. It has been initiated jointly by
Axel Pelster
(
Universität Duisburg-Essen
) and
Martin Holthaus
.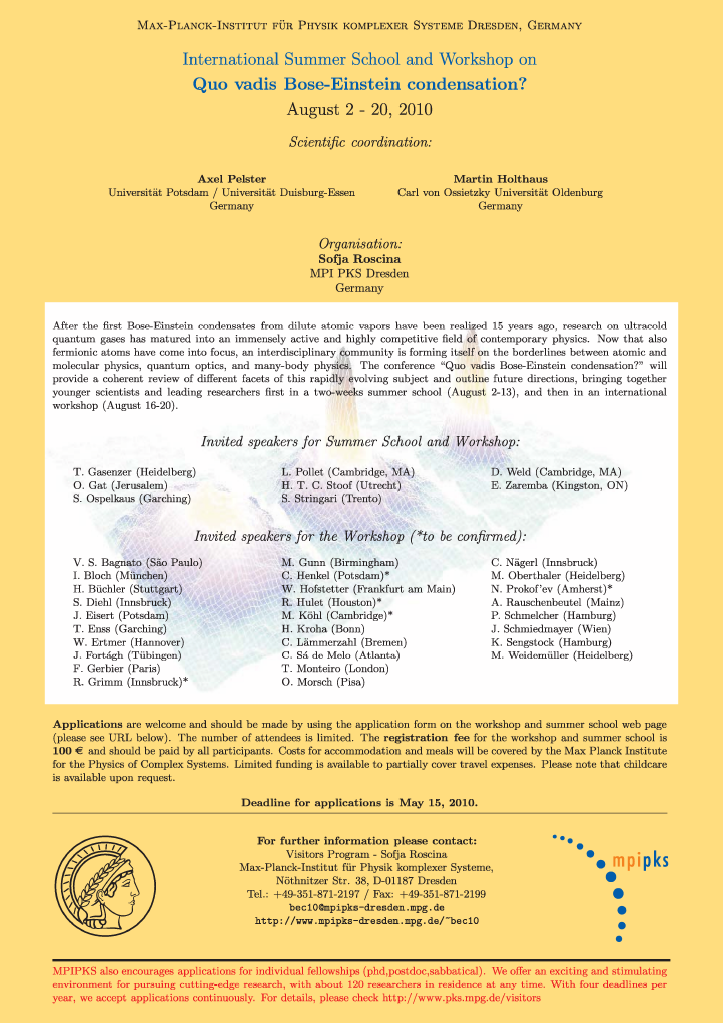 The fourth conference of this series, organized by Axel Pelster and Carlos Sa de Melo, will be held in August 2012 (21 - 25) as a WE-Heraeus Seminar at the Physikzentrum Bad Honnef.
Disclaimer
Druckversion
Martin Holthaus Last modified: Oct 5 2010